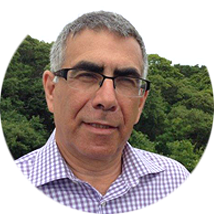 Ian Sadinsky
Associate
Ian is an economist by training and an expert in structuring abstract concepts into stories. It's a skill he honed as a speechwriter and through work on major commissions of inquiry.
Ian's forte is his ability to see the big picture and build the key elements of that big picture into a logical structure on which to hang a story – whether that story is a short blog or a long and complex report.
Ian has written over 3,000 speeches for prime ministers, ministers, senior government officials and corporate CEOs on a broad range of topics. In addition, he has applied his managerial, analytical, creative, and language skills to content development and strategic editing for a number of major reports, including the two reports of the Commission of Inquiry into the Sponsorship Program and Advertising Activities (the Gomery Commission).
As a trainer, Ian teaches people how to think through their projects in advance. By drawing on his years of experience and his background in strategic planning, public policy and communications, he gives clients solid advice that lets them get over their fear of the blank page.
Over his long career, Ian has worked for many high-level politicians and bureaucrats, as well as senior officials in the private sector and with national associations, and is at ease tackling complex issues.