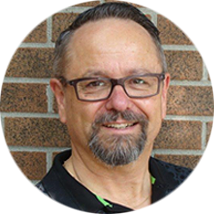 Daniel Drolet
Associate
Daniel was trained as a journalist. He learned how to zero in on facts, make complex ideas understandable and tell stories with a few well-chosen words. He is able to see what's important and draw it out.
Daniel uses his skills in two separate spheres: writing and training.
As a writer and editor, he works with clients to create lively, readable and user-friendly documents. His clients include a wide range of private firms, NGOs, associations and government bodies. He encourages all of them to get to the point.
As a trainer, Daniel shares with clients the tricks of the trade, teaching them to save time and money by communicating clearly. He has given media and communications training workshops in Canada and abroad; for example, he trained parliamentary journalists in Tunisia in 2013-14 for the United Nations Development Programme. He has taught intermediate-level reporting at Carleton University's School of Journalism and helped create and deliver a session in business communications for the University of Ottawa's Telfer School of Management.
A native of northern Ontario, Daniel is fluently bilingual (English/French), and is equally at ease in either language. He has a multi-faceted background that includes a detailed knowledge of Canada, and experience as a journalist in both the Quebec National Assembly and the Parliament of Canada.