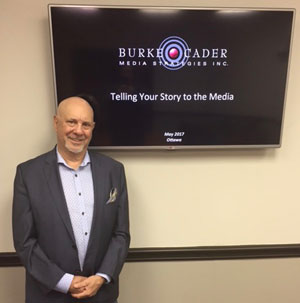 Alvin Cader
Principal
Alvin is a respected communications professional with more than 40 years experience in consulting and journalism.  He provides coaching and counsel to government and private sector executives – from cabinet ministers to deputy ministers to company CEOs. His goal is to help them elevate their communications skills, to deliver clear, concise and compelling messages and do it with comfort and confidence.
Alvin's training programs cover a variety of needs and across multiple formats, including: preparing clients for media interviews, background briefings, appearances before parliamentary committees, and dry run practice sessions for major events. He also prepares government and corporate clients who are called on to deliver presentations and oral briefings to their organizations' executive teams.
In 2001, Alvin helped establish Burke Cader Media Strategies, an Ottawa-based consultancy where he remains the firm's principal. He is fluently bilingual and delivers services in both official languages.
Alvin had a long career as a senior political journalist with the CBC – covering six prime ministers, eight federal elections, and three constitutional referenda.